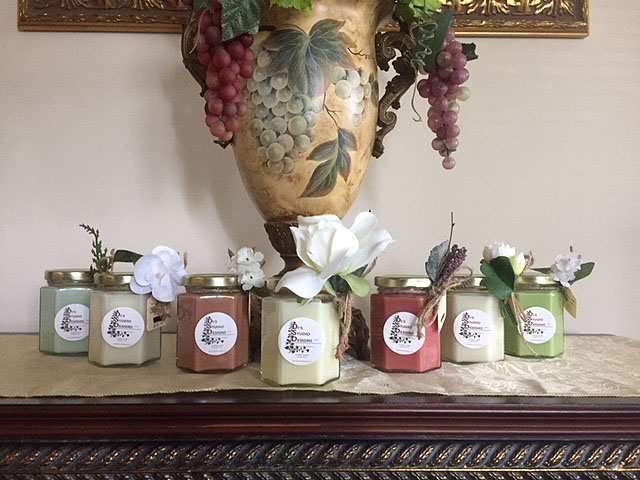 JAR MELT CANDLES
Di's Studio Designs is now offering a safer wickless option for candle lovers! These jar melt candles come in a 6 oz. hexagon jar with a gold 58 mm twist off lid. Jars are filled with approximately 5.2 oz. of hand poured 464 soy wax. A variety of phthalate free fragrance oils (with the exception of Crystal Blue Waters and Juniper Breeze) have been chosen to create beautiful fragrances to scent any room in your house!
It takes approximately 80 minutes for wax to fully melt in jar (if using a warmer plate). Scent will begin to release after the wax is fully melted to liquid form. If using a warmer lamp or lantern, the melt will begin at the top and should take approximately 20 - 25 minutes to melt 1-2 inches of wax. When using lamps and lanterns, be aware that the first melt with any candle could potentially cause an overflow of melted wax. Due diligence is necessary to determine if excess wax needs to be poured out. Always use UL or ETL approved appliances for melting tarts and candles, and follow all safety instructions.
Custom orders of ten (10) or more of the same style are available for this item. Orders take 8 - 10 weeks from order date to time of delivery. Contact me for more information.
Dimensions
2 1/4"L x 2 1/4"W x 3 1/2"H;
Net weight ~ 5.2 oz.;
Total product weight ~10.2 oz.;
Price
$10.50 + Shipping
(6% sales tax applies for PA residents)
---