---
WELCOME TO DI'S STUDIO DESIGNS!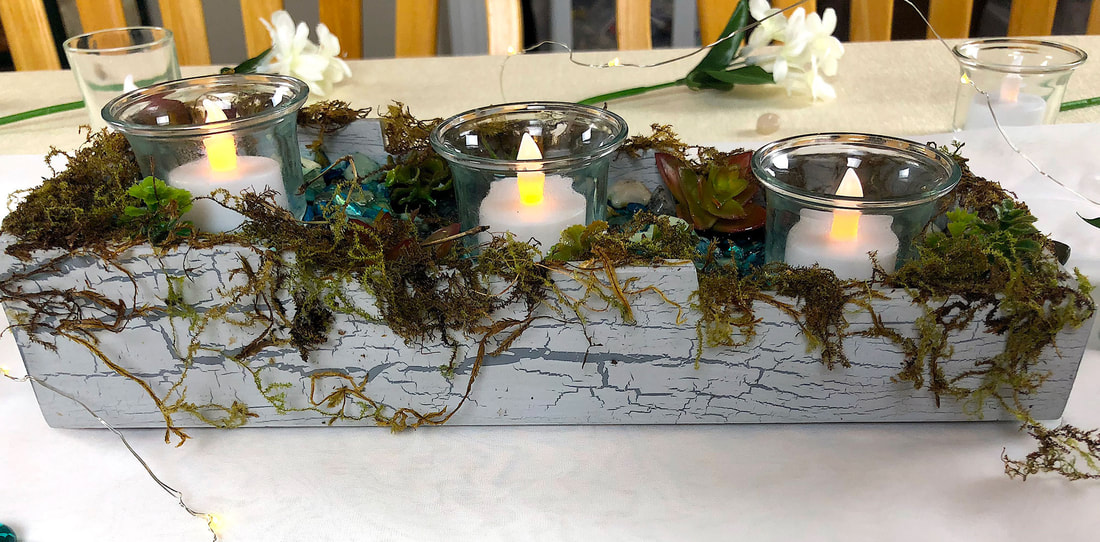 If you love unique handcrafted home decor & gifts with a floral theme, you will love these exclusive display items! Find handcrafted nature inspired home decor that brings a bit of the outdoors into the interior space by capturing the essence of natural elements such as artificial flowers and plants, rocks, wood, and faux water elements in a themed centerpiece. My products include artificial floral arrangement centerpieces, nature themed decorative candleholder centerpieces, and wood burned Celtic theme decor. Perfect for seasonal or everyday decor, as well as special occasions.
To learn more about my background and design inspiration, visit my "About" page
http://disstudiodesigns.com/about.html
---
---
HANDCRAFTED NATURE-INSPIRED HOME DECOR & GIFTS

Each finished product is unique, with a theme inspired by nature! Available decorative items include: Celtic wood burned decor, handcrafted decorative candleholders, & faux floral table decor. Feel free to contact Di's Studio Designs via email for custom requests as well. (Additional fees may apply.)
---
​​CELTIC DECOR & WOOD BURNED ART

​

Unique & intricate Celtic designs are drawn up on paper, then transferred and burned into wood. The wood piece is then sealed with a varnish for a semi-gloss look.
---
FAUX FLORAL TABLE DECOR
​Faux florals are carefully arranged and incorporated into a themed piece to create one-of-a-kind table decor. Have the look of flowers without the need to water! All pieces are carefully glued and attached together to form one display piece.
---
DECORATIVE CANDLEHOLDERS
Candleholders are each carefully crafted to fit a nature inspired theme. Wood work is hand cut, painted, then sealed with a varnish. All elements are carefully glued and attached to create a one-piece display that is ready for your counter, table, mantle, or wall!
---
---
UPCOMING CRAFT VENDOR EVENTS
If you are local and would like to see my items in person, I will be at the following locations in the next couple of months:
​
(This list will be updated with new events as the season progresses.)
Mother's Day Shopping Extravaganza
Tinicum Township Firehouse
99 Wanamaker Ave, Essington, PA 19029
Saturday, May 5
9am - 2pm
The Ridley Township Recreation Department
Spring Fest
100 E. MacDade Blvd, Folsom, PA 19033
Sunday, May 20
10am - 3pm
Norwood Community Day & Music Festival 2018
Norwood Park
E. Amosland Ave & E Winona Ave,
Norwood , PA 19074
​Saturday, September 15
8am - 4pm
Interboro Home & School Fall Craft Fair
Interboro High School
16th Ave & Amosland Rd,
Prospect Park, PA 19076
Saturday, November 10
9am - 3pm
---
---